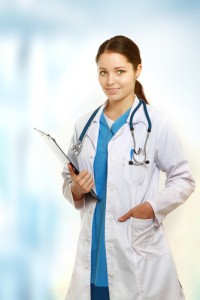 The Certified Coding Associate (CCA) certification is offered from AHIMA. AHIMA is the certifying agency and conducts all the testing. If you are preparing for the exam, here are some tips to make your journey a bit less complicated.
People who earn the CCA certification will show their competency in the field, even if they don't have much job experience as the CCA is an entry level designation. Earning a CCA certification shows a commitment to coding even for those who are new in the field.
A Certified Coding Associate certification should be viewed as the starting point for an individual entering into the medical coding field. It is a stepping stone to the mastery level certifications of Certified Coding Specialist (CCS) and Certified Coding Specialist -Physician Based (CCS-P) and is an excellent place to begin your medical coding career.
The exams are computer based and are available at AMP Assessment Centers which are located throughout the United States. Required coding books include current ICD-10-CM and CPT books which you need to bring to the exam site with you.
No calculators or other reference materials are allowed in the testing center. The CCA exam is two hours long and consists of 100 multiple choice questions. A passing score is 58 out of 90 scored items. For more information please visit the AHIMA website.
Medical Coding Pro offers a complete CCA Practice Exam Value Bundle to help you prepare for the exam as well as some valuable tips to help you get your certification.