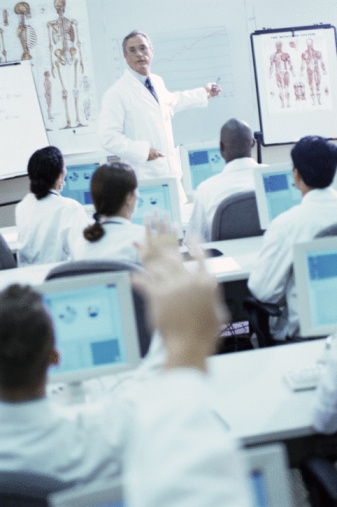 Keep your options open when searching for a school that offers Medical Coding, Medical Billing, or Medical Transcription. There are plenty of quality schools that offer coding, billing, or transcription programs. Be selective and and do your home work.
Real feedback from Medical Forums such as Indeed.com come in handy when first starting out, however, keep all comments in context as some people just like to complain. Overall you can get a good feel for the quality of a school by engaging in some conversation online.
Medical Billing courses provide students with valuable skills that will be utilized on a daily basis. Some of these skills include processing health insurance claims, medical documentation, billing management and more.
Once you graduate you can work as a Medical Billing Specialist, Medical Coding Specialist, or pursue a career as a consultant after gaining additional experience. Starting your own Medical Billing business from home has become a reality for many experienced billers as well.
Medical Coding opportunities will expand rapidly with the implementation of ICD-10. The change over from the current ICD-9 platform to the more advanced and universally accepted ICD-10 platform will change the way the current system operates. Schools have begun to ramp up courses prepare for the vacuum created when current coders choose to retire or move to another line of work in place of getting retrained.
This will offer a major opportunity in the Medical field for new coders.
Medical Transcriptionist type the recorded dictation of the doctor, patient interaction. From these transcriptions the medical records are created. You can also become a Medical Transcription Editor which edits the transcribed documents and corrects errors in addition to improving the overall content. this career path offers a great advantage as a work from home business.
Schools that offer these programs or are good gateways include: Tech Skills, Career Step, Allied Health Schools (which include Kaplan and Everest), Herzing, and many others.
If you are looking for work and don't have the time to search for a job you can post your resume to over 75 career sites 

like Monster, Hot Jobs, and Career Builder all in one place and save time.