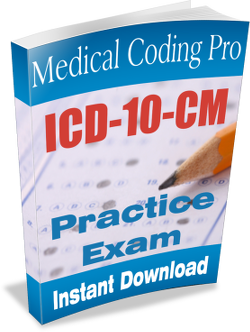 The Centers for Medicare & Medicaid Services Published an informative fact sheet on the transition to ICD-10. You can get it here.
The International Statistical Classification of Diseases and Related Health Problems 10th Revision (ICD-10) is a coding of diseases and signs, symptoms, abnormal findings, complaints, social circumstances and external causes of injury or diseases, as classified by the World Health Organization. (WHO).
The code set allows more than 14400 different codes and permits the tracking of many new diagnoses. Using optional sub classifications, the codes can be expanded to over 16,000 codes.
Using codes that are meant to be reported in a separate data field, the level of detail that is reported by ICD can be further increased, using a simplified multiaxial approach.
The International version of ICD should not be confused with national Clinical Modifications of ICD that include frequently much more detail, and sometimes have separate sections for procedures, so the new US ICD-10 CM has some 155,000 codes.
Work on ICD-10 began in 1983 and was completed in 1992.
While most of the world uses ICD-10, the United States still uses ICD-9.
The US Department of Health and Human Services (HHS) has proposed the replacement of the ICD-9-CM code sets used by medical coders and billers to report health care diagnoses and procedures with ICD-10 codes, effective Oct. 1, 2014.
ICD-10 implementation will radically change the way coding is currently done and will require a significant effort to implement