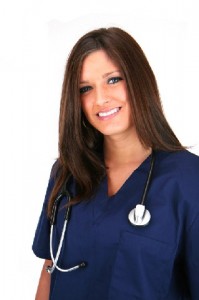 In many ways, ICD-10-CM is quite similar to ICD-9-CM. The guidelines, conventions, and rules are very similar.
The organization of the codes is very similar. Anyone who is qualified to code ICD-9-CM should be able to make the transition to coding ICD-10-CM.
Many improvements have been made to coding in ICD-10-CM.
For example, a single code can report a disease and its current manifestation (i.e., type II diabetes with diabetic retinopathy).
In fracture care, the code differentiates an encounter for an initial fracture; follow-up of fracture healing normally; follow-up with fracture in malunion or nonunion; or follow-up for late effects of a fracture.
Likewise, the trimester is designated in obstetrical codes.
While much has been said about the huge increase in the number of codes under ICD-10-CM, some of this growth is due to laterality.
While an ICD-9-CM code may identify a condition of, for example, the ovary, the parallel ICD-10-CM code identifies four codes: unspecified ovary, right ovary, left ovary, or bilateral condition of the ovaries.
The big differences between the two systems are differences that will affect information technology and software at your practice.
source: AAPC