Pass The CPC Exam The First Time!
Imagine taking the stress out of your exam preparation. Being, calm, focused, prepared, and confident! Knowing all the "insider" tips and secrets to passing the CPC exam. You could be practicing with all this at your finger tips minutes from now and even reduce your study time.

The Medical Coding Value Bundle includes a high quality full length 150 question practice exam with real "exam like" questions just like on the actual CPC exam!

All the questions have real life scenarios so it is just as if you are actually coding. The practice exam includes the answer sheet and rationale behind each answer so you know why the answer is correct!

Other practice exams don't include the rationale behind the answer leaving you to guess why the answer is correct. We include everything you need to pass the CPC exam!

IMPORTANT! Exam Material is updated for 2016 and ICD-10!
You only have five hours and forty minutes
to complete the CPC exam
You Must Be Prepared and We Can Help!
Here's What CPC Exam Includes:

The Medical Coding Practice Exam is based on the CPC Exam offered by AAPC®. This exam consists of 150 questions separated into three sections.

Section 1 contains 60 questions on Surgery and Modifiers: 10000 series (9), 20000 series, (10), 30000 series (10), 40000 series (10), 50000 series (11), 60000 series (10)

Section 2 contains 47 questions from each code range: Evaluation & Management (12), Anesthesia (6), Radiology (9), Laboratory and Pathology (10), Medicine (10)

Section 3 contains 43 questions on Medical Concepts: Medical Terminology (13), Anatomy (9), ICD-10-CM (11), HCPCS (5), Coding Guidelines (5)

The Answer Key With Rationale Is Included!

The CPC exam consists of 150 questions (proctored).

The time allotted for this exam is 5 hours and 40 minutes.

A passing score for the CPC exam is 70% (total, not per section).

ICD-10-CM, CPT-4 and HCPCS Level II codes are included on the exam.

Modifiers are included. E codes, morphology codes, HCPCS Level III, or ICD-9-CM procedure codes are not used on this exam.


But Wait! You Get The Medical Coding Exam Strategy Too!

The Medical Coding Exam Strategy lays out the "insider" methods smart students use to gain an almost unfair advantage over other exam takers!





Are you preparing to sit for your first AAPC® CPC exam.... or are you one of the thousands of people that didn't pass the exam the first time and are now preparing to take the exam for the second... third... or even forth time?

You are not alone!
WE WILL SHOW YOU
HOW TO PASS

THE MEDICAL CODING CPC EXAM!

Don't waste another $300 on a retake. Learn how to pass the exam the first time! The Medical Coding Exam Strategy will save you time and money! We developed the Medical Coding Exam Strategy after many requests from frustrated students asking for tips and techniques to help get their certification.


Don't Just Study For The Medical Coding CPC Exam
Have a Strategy!
The Medical Coding Exam Strategy Includes:

The most common mistakes that could cost you the exam

The Most Important Element to passing the exam (it's not what you think!)

How Much Time To Spend On Each Exam Question.

How to Narrow Down Your Answers Quickly

The Secrets to Reducing "Flipping" and.........


The Essential Keys To Passing The CPC Exam!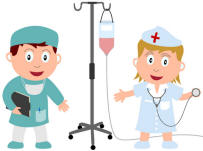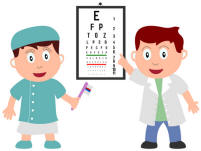 Plus We'll Include 16 Bonus Tips like...

Eliminate answers instantly

How to code injections

How to code a trauma accident

Special info on coding burns

How to code multiple fractures...

And Much More....!
If you are preparing for the CPC exam the first time or retaking the exam for the second, third, or even forth time (don't feel bad.... we've been there, done that) the best way to pass is to have a strategy and This Strategy Works!





You Know The Saying....

Put the same information in get the same results out. After failing the CPC exam the first time, I began to prepare to take the exam again.

After a couple of days I realized this was INSANE! Why go over the same material and fail again. There had to be a better way. And there is, and this is it.

I have been helping people pass the CPC exam ever since. Please don't waste another minute not knowing what to expect from the exam. We know what to expect and want to show you too.


Why are we offering so much for such a reasonable price? Because we want to help you get certified! We have seen too many people fail the exam so we asked "what tools do you need to prepare and pass?" The feedback was unanimous. A quality practice exam with answers and rationale included and a guide on how to pass the exam. So we put everything together for one low price!

Plus ... to MAKE SURE this is the BEST VALUE you have ever seen, we are going to include

these BONUSES FREE!



No One is Offering This Type of Value, Guaranteed!
Bonus #1!

"Proctor to Coder" Instructions
Read to class prior to the exam

This is the Official AAPC "Proctor to Coder" instructions read to the class prior to each certification exam.

You get them early so you know what to expect!


This is a $17 Value
Bonus #2!

"Commonly Used Modifiers Explained"
Online Training Video

This video covers commonly used modifiers and their application. The training is conducted by an AAPC certified instructor and chapter vice president.

Modifiers reviewed are 25, 50, 51, and 59.



This is a $47 Value
Bonus #3!

The Medical Coding Pro Elite Members Area
Free 7 Day Trial Membership!

Includes a COMPLETE ICD-9 Video Course and over 200 Medical Coding Videos Plus ICD-10 information!

One of the most extensive medical coding video libraries available!



This is a $27 Value
Click Below To Get Everything INSTANTLY
For Only $127!


Get instant access to download all the material to your computer and watch the bonus videos online. No waiting even if it's 3am!
Investment Includes a FREE 7 Day Trial of the Elite Members Area!
This product is backed by our guarantee of quality customer service. We will be happy to help if there is any problem with your investment. Please note that your receipt will show an order to IPC Marketing at Authorize.net. This is the secure order processing company.
These practice exams can also be used to prepare for the AHIMA CCS-P exam

Medical Coding Pro has been helping people prepare for the medical coding certification exam since 2008!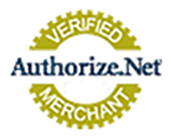 Contact us at support@medicalcodingpro.com
Medical Coding Pro
7554 Pegotty Dr NE,
Warren, Ohio 44484
Phone: 330-406-2392
About Us Contact Us Privacy Policy
Build Empower Serve Teach
© Medical Coding Pro All Rights Reserved