Get 75 Medical Coding Exam Questions & Answers Instantly For Only $20! Just Right For Your Budget!

No waiting! This is an instant download!

From Medcial Coding Pro. Your Trusted Name in Medical Coding Since 2008.
This product is backed by our guarantee of quality customer service. We will be happy to help if there is any problem with your investment. Please note that your receipt will show an order to IPC Marketing at PayPal. This is the secure order processing company.


These practice exams can also be used to prepare for the AHIMA CCS-P exam


Medical Coding Pro has been helping people prepare for the medical coding certification exam since 2008!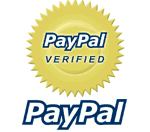 Contact us at support@medicalcodingpro.com
Medical Coding Pro
PO Box 14445
Youngstown, Ohio 44514
Phone: 330-406-2392
About Us Contact Us Privacy Policy
Build Empower Serve Teach
© Medical Coding Pro All Rights Reserved