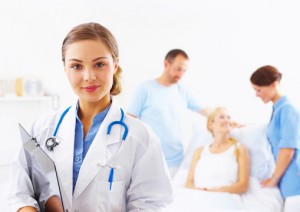 The Certified Professional Coding Instructor (CPC-I) credential is offered through the American Academy of Professional Coders (AAPC).
This credential is for individuals who want to pursue teaching medical coding as a career and become a Professional Medical Coding Instructor.  This course is not for beginners.
Requirements:
Certified Instructor must be an AAPC certified member in good standing
Instructor must have at least five years of medical coding experience (2 years CPC and 3 years CPC-H)
Instructor must complete a Certified Instructor workshop
Purchase of Certified Instructor License
Application Fees:
Private institution teaching 1-50 per year – $2250/year licensing fee.
Private institution teaching 51+ students per year – $2500/year licensing fee.
Higher education site (e.g. community colleges) – $2000/year licensing fee.
To apply an individual must complete the Licensed AAPC Instructor Application.
Once the application has been reviewed by AAPC and approved the next step is completing an instructor workshop.
The workshop includes:
Teaching skills
Oral presentation
Written coding exam
Once the individual is approved, 8 Continuing Teaching Units (CTUs) are required each year to keep the CPC-I certification current.
The AAPC has created a specific course for certified instructors to teach. This course is called the Professional Medical Coding Course (PMCC) and only individuals that have gained their CPC-I designation are eligible to teach this course.